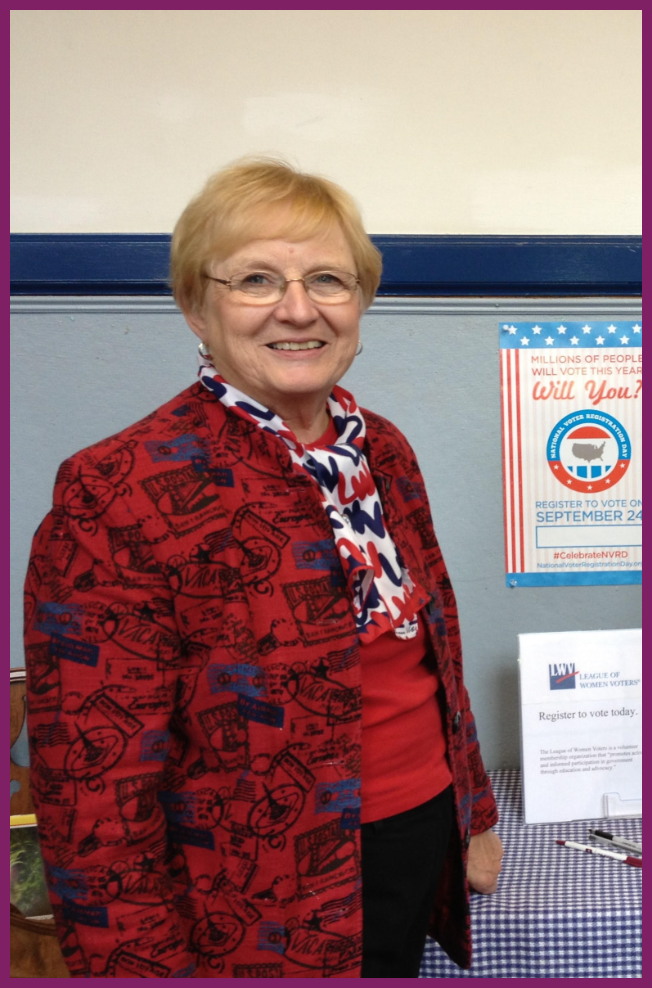 Anne first became involved with the League of Women Voters in 1972 in Philadelphia. She was a young mother, and the ERA had just passed in Washington. On a hot, steamy day, Anne was with her crying baby in the backyard when a neighbor across the fence decided to strike up a conversation. The neighbor was a League member and invited Anne to a meeting. That talk was the beginning of everything.
She joined a local league in Haverford, PA, where older members were gracious and became her mentors. It was not long until Anne took on a leadership role. In a couple of years, Anne would move on to join the state board where she worked for 10 years, four of those years as state president. While there, she worked on policy and welfare reform and assisted with numerous League studies. She also completed four years on the national board of the League of Women Voters of the United States.
Anne's long and deep commitment to the League has been an inspiration to many. She has always felt empowered by the history of the organization and was ready to get down to work. Learning more about what passed suffragists did to complete their goals only fueled her fire.
---
"We believe in the power of women to create a more perfect democracy. I just love that."